Wednesday September 16 Reading Meme

Brevity is the goal of today!

Do you snack while you read? If so, favorite reading snack?
Nope, no snack just beverages.
Do you tend to mark your books as you read, or does the idea of writing in books horrify you?
Depends on book, mostly not.
How do you keep your place while reading a book? Bookmark? Dog-ears? Laying the book flat open?
Bookmark or on it's belly.
Fiction, Non-fiction, or both?
More fiction than no-fiction preferably.
Hard copy or audiobooks?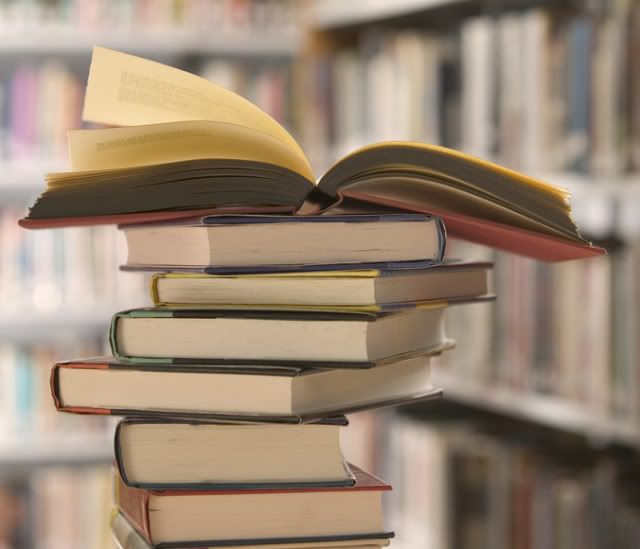 Are you a person who tends to read to the end of chapters, or are you able to put a book down at any point?
Prefer chapters, learning to adjust.
If you come across an unfamiliar word, do you stop to look it up right away?
No, write down for later.
What are you currently reading?
What is the last book you bought?
Are you the type of person that only reads one book at a time or can you read more than one at a time?
My currently-reading-list has 39 books.
Do you have a favorite time of day and/or place to read?
Do you prefer series books or stand alone books?
Series or continuations no doubt.
Is there a specific book or author that you find yourself recommending over and over?
Michelle Moran
,
Princess Ben
,
Mary Connealy
,
Maid Marian
,
Liz Curtis Higgs
How do you organize your books? (By genre, title, author's last name, etc.?)
TBR or not... genre/author